Call For Volunteers To Get Historic Pumping Station Ready For Action
Friday, 14th August 2015
Volunteers are needed to get the historic pumping station at Claverton, near Bath, ready for action, as plans are revealed for new visitor facilities at the site.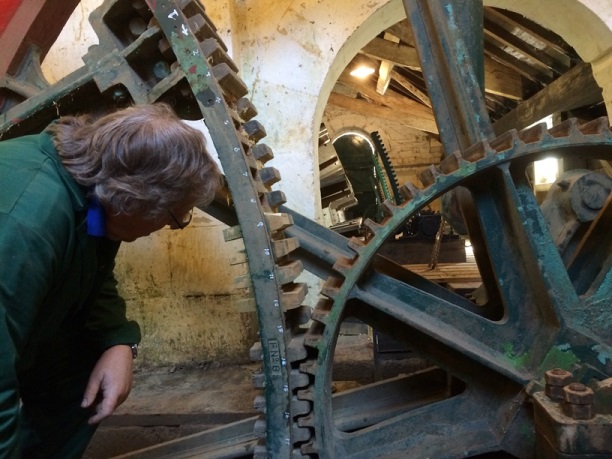 Pete Dunn inspecting the mesh of the new wooden teeth with the existing cast iron gear wheel
Built over 200 years ago to pump water from the River Avon into the Kennet & Avon Canal, the pumping station – including the wooden water wheels inside it – is being lovingly restored by volunteers working with the Canal & River Trust, the charity that looks after 2,000 miles of waterways in England and Wales.
Plans are in place to make the historic site more accessible for visitors, with the installation of a visitor car park hoped to take place before summer next year. While there's a dedicated group of volunteers working on restoring the mechanism of the pump itself, more are needed to help spruce up the surrounding gardens and picnic area.
The pumping station at Claverton opened in 1812, and was part of the solution to a problem that had faced famed waterway engineer John Rennie since the canal's conception: how to supply it with water. Though no longer used for its original purpose, the site remains a valuable link to the canal's industrial past, and brings the technology of the Regency period to life.
Peter Dunn, lead volunteer at Claverton, said: "We've been working hard to overhaul the water wheel and the wooden gearing, and our next task is to re-commission the pumping machinery so that we can once again pump water into the canal. New volunteers are always welcome and volunteering can be arranged to suit most people's timescales, skills and experience. Training will be available in all operational roles. I feel privileged to have worked on such an important piece of our canal and engineering heritage. Please do consider joining us to help take this unique working water wheel pumping station into its third century and in as good a condition as possible for the next generations to enjoy."
Mark Evans, waterway manager at the Canal & River Trust, said: "The pumping station at Claverton is not only a great example of cutting edge Georgian technology, it's also been a fantastic project to get volunteers from the community involved in, working with us and the Kennet & Avon Canal Trust throughout the years. The team have put in an absolutely incredible amount of work, and we want to make sure that as many people as possible can come to see it once it's ready to go. Part of that is getting the surrounding area up to scratch, so if you like spending time outside and fancy getting involved, we'd love to hear from you."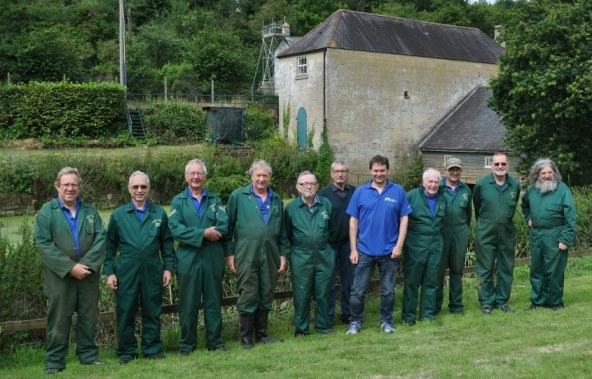 The Claverton team